Anycubic Kossel E3D V6 Upgrade
I have prepared this article for anyone willing to spend some time upgrading their Anycubic Kossel printer to E3D V6 hotend from original V5 J-Head.
Main reason for this upgrade was to use all metal heat break for printing Nylon, ASA and achieve better printing results.
Choosing the right E3D V6 version
I have chosen this awesome Trianglelab E3D V6 kit because Trianglelab makes excellent quality products for a decent price.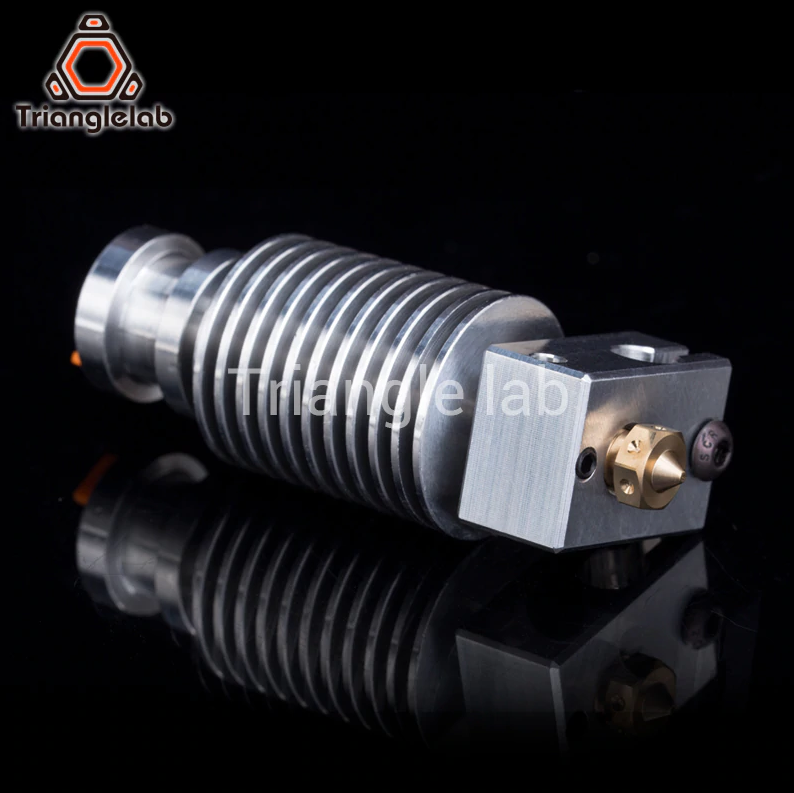 Choose your heat break
Trianglelab has prepared an awesome guide how to choose the best heat break for your demands
I have choosen full metal.
If your goal is to print materials such as PLA, PETG, order 3mm tube inner heat break.
Default heat break on your Kossel is bore style.
Print these parts before taking your printer apart
Make sure you have printed these parts before disassembling your printer.
It is not possible to go from V5 to V6 without these modifications.
E3D V6 vs V5 J-Head
As you can see in the pictures there are many differences between the original V5 J-Head and your new E3D V6.
Top – Anycubic V5 J-Head
Bottom – Trianglelab E3D V6
E3D V6 assembly
I recommend using cooling paste or a high temperature Loctite threadlocker on all of the hotend threads.
V6 heatsink does not have any screws for locking heat break, material thermal expansion solves this.

1) Mount nozzle into hot end as far as you can and tighten, use 10mm key or bit
2) Apply cooling paste on the heat break thread
3) Screw heat break into hot end
4) Apply Cooling paste the heat break thread
5) Screw heat break with hot end and nozzle into heatsink
6) Apply thermal paste in the thermistor and heater hotend holes
7) Insert heating element and thermistor into your hot end
8) Tighten all screws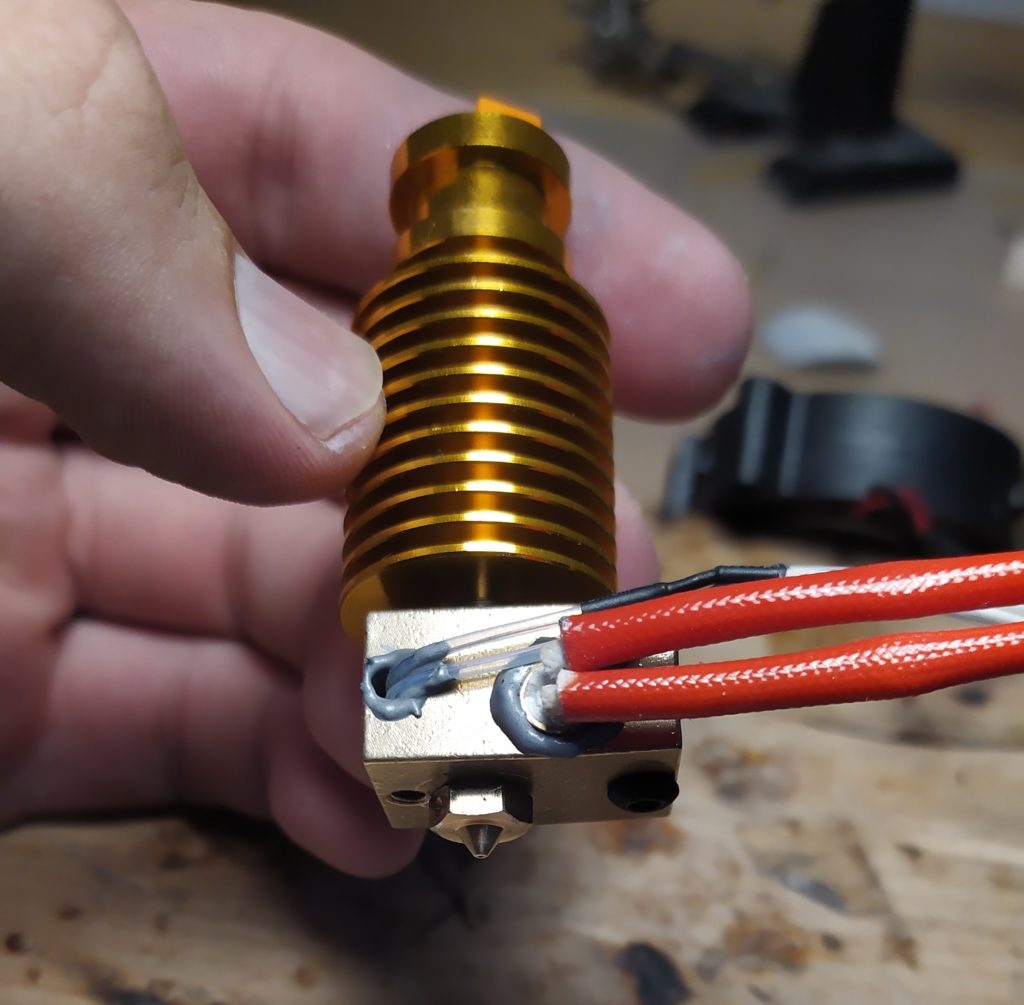 Assembly
1) Insert spacer
2) Insert E3D V6 setup
3) Mount holder on heatsink
4) Use longer than stock M3 bolts
Adjusting
V6 heatsink has smaller diameter than original V5.
There are two things you have to check before tightening all bolts:
1) Make sure that there is the same space all around between the heatsink and the printer head body
2) Heatsink axle has to be in the middle of the top hole of your printer head body
3) Hot end has to be parallel to autolevel sensor base
Z height sensor check
Check if you can still mount you autolevel sensor.
Loose heating element bolt, push the element gently to the sensor and tighten the bolt again.
It is necessary to have some space for a cooling duct.
Cooling duct
PID Calibration
Do not forget to perform PID calibration.
You have changed the entire hot end and it's thermal charasteristics.

Recommendation
As you can see in the pictures above, V6 hot end is much larger than V5 and this fact causes many problems.
I would recommend you to buy V5 hot end or use your old one.
By doing so you won't have to bend heating element and thermistor cables almost 90° and also you won't have to use another cooling duct.
Aliexpress link for V5 hot end – click on the picture below.