Anycubic Mega i3/S PEI flexplate
What is in the flexplate kit?
This is a standard PEI flexplate kit which contains a magnetic rubber plate with a 3M sticker and a flexplate made of a spring steel plate and a PEI foil.
PEI flexplate is one of the best options how to force your printed parts to stick to the bed.
The installations is very easy, just follow the steps in this guide.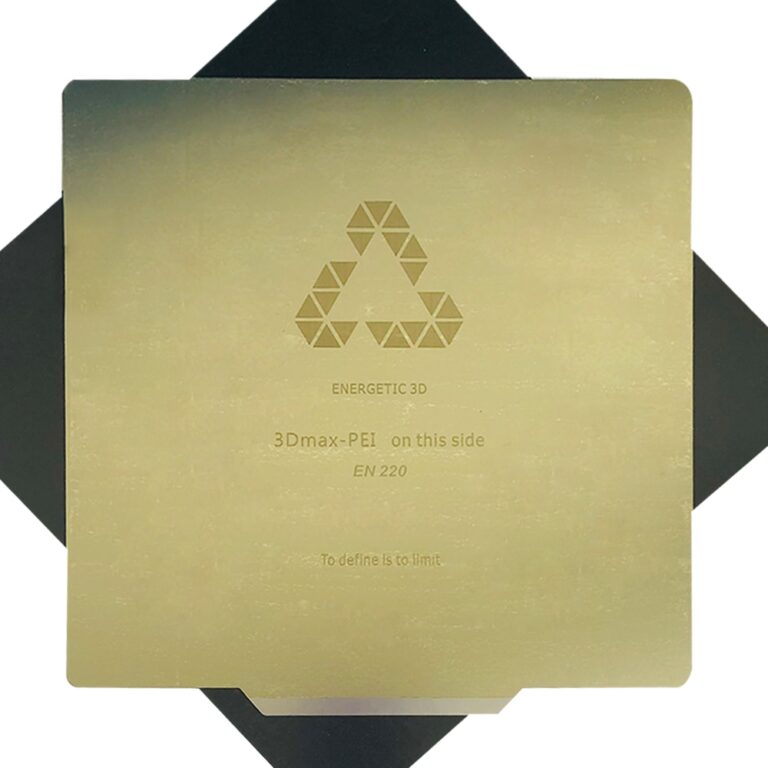 The simpliest way to buy one of these PEI flexplate kits is from the official Aliexpress store – Energetic. You can also buy a spare flexplate without the magnetic base.
Please do not forget to choose a 220×220 mm version.
Stock Ultrabase size is 220 x 240 mm.
Because we need to keep the clamps that are about 8 mm wide, you have to choose a 200×240 mm version.
If you are brave enough, you could order a 220 x 240 mm version and remove the clamps, but I do not recommend it.
Is it hard to install it on a stock machine?
It is very simple, just take your time and do not rush.
Keep in mind that these original bed clamps are about 8 mm wide. That is the reason why you should buy a 220×220 mm PEI version instead of a 235 x 220 mm.
Do not remove the Ultrabase.
Stock aluminium plate is only about 2 mm thick and PEI flexplate will not simply work without a thicker aluminium plate or a glass (Ultrabase in this case).
The bed would simply warp and it would be impossible to calibrate the bed.
Do not remove those bed clamps.
Their purpose it to keep the ultrabase and the thin aluminium base together.
Use a degreaser such as alcohol, IPA, Loctite 7061 etc.
Remove the cover foil from the magnetic base
This process is similar to installing a temperatured glass / foil on your phone.
The bed on the picture is for a 300x300x300 mm Voron 2.4.
And just simply put the flexplate on the magnetic base.
Do not forget to perform a bed calibration!
Correct bed leveling is a crucial step to start printing. Without proper leveling you can damage your bed surface and nozzle or you will start printing in the air. This method is called "paper method". Home your printer Click on
Read More »