KIAUH Klipper installation
1. KIAUH Klipper installation
If you have only a web interface such as a Mainsail or a Fluidd installed, it is time to use KIAUH and install Klipper.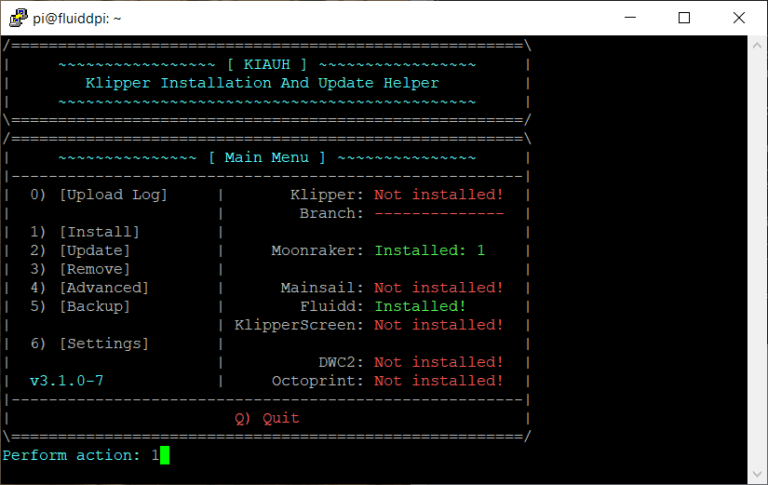 1.1. Use a SSH client to connect to Raspberry
Enter the Raspberry's IP address and hit Open.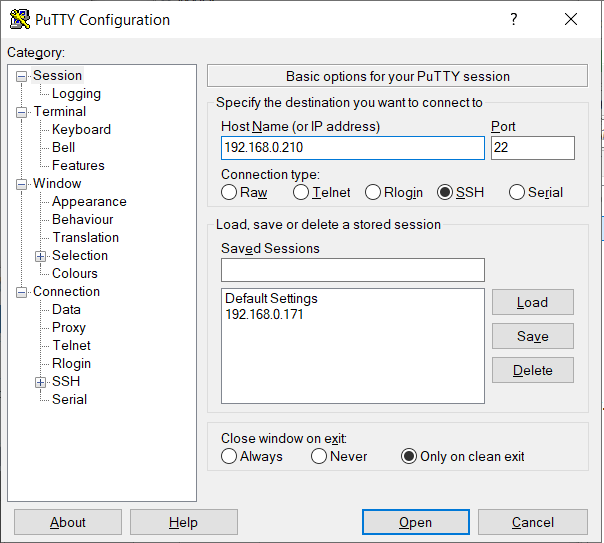 Use your Raspberry login, default is pi
Hit Enter.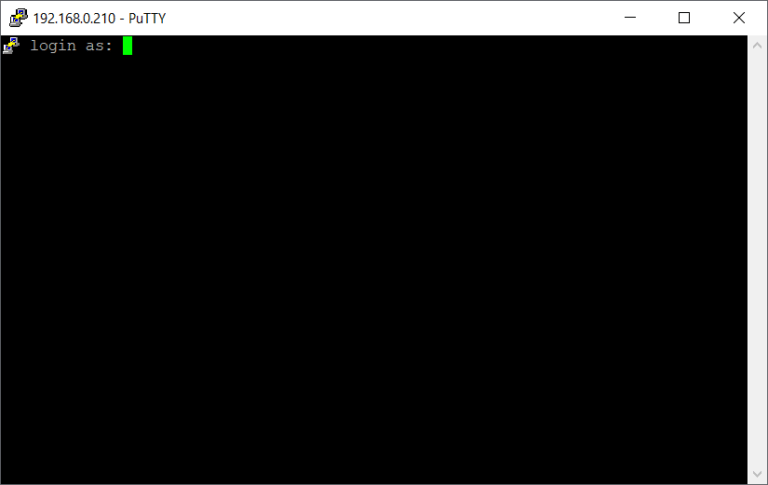 Enter password for pi account and hit enter.
Default value is raspberry
If you are not familiar with Linux systems, do not be scared that you will not see the password, not even * characters.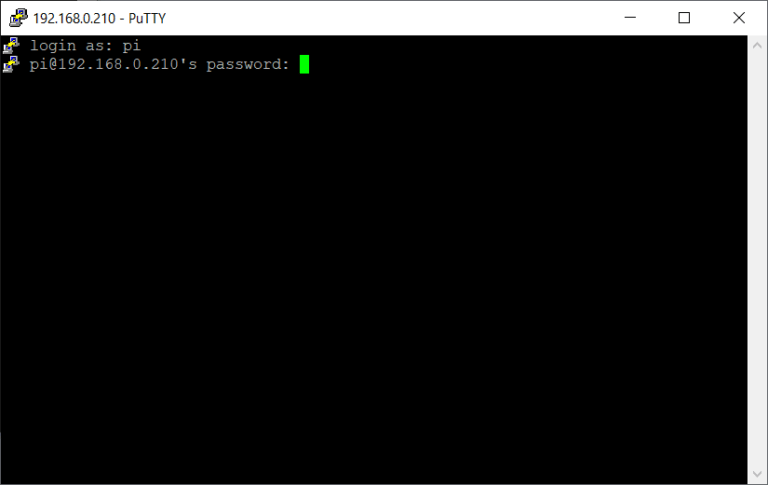 1.3. Start KIAUH interface
Send this command to show KIAUH interface and hit enter:
./kiauh/kiauh.sh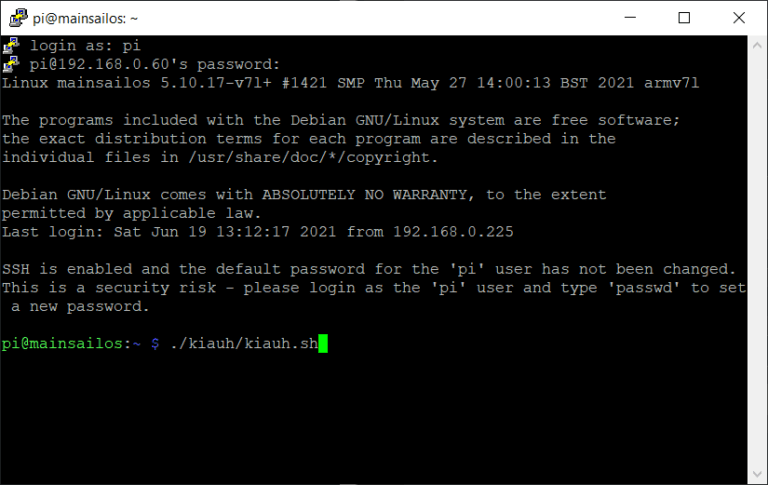 KIAUH main menu will show up.
As you can see, no Klipper instance is installed, so let's do it.

Press 1 on your keyboard and hit Enter.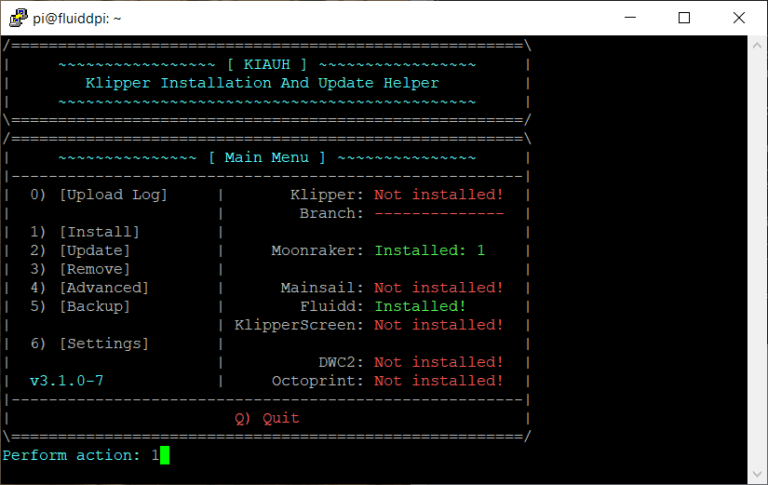 1.5. Choose what to want to install
We have already Fluidd and Moonraker installed, only Klipper is missing.
Press 1 on your keyboard and hit Enter.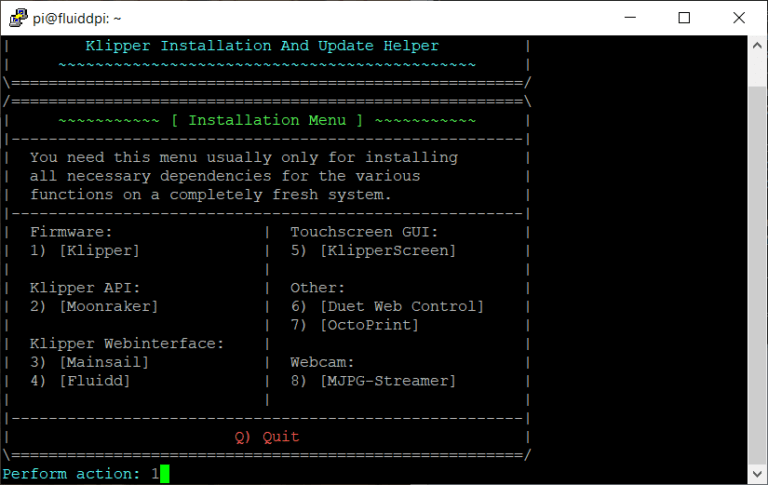 1.6. Default Klipper configuration folder
I recommend using default Klipper configuration folder, so insert this folder path: /home/pi/klipper_config and hit Enter.
Press Y to confirm folder path.
1.8. Number of Klipper instances
It is possible to run multiple Klipper instances on one Raspberry.
That means that you can control multiple 3D printers from only one Raspberry.
I personally use 1 Raspberry for one 3D printer, so my number of Klipper instances is 1.

So enter the number and hit Enter.
1.9. Klipper installation confirmation
Klipper has been setup.
Hit Q and Enter to quit the menu.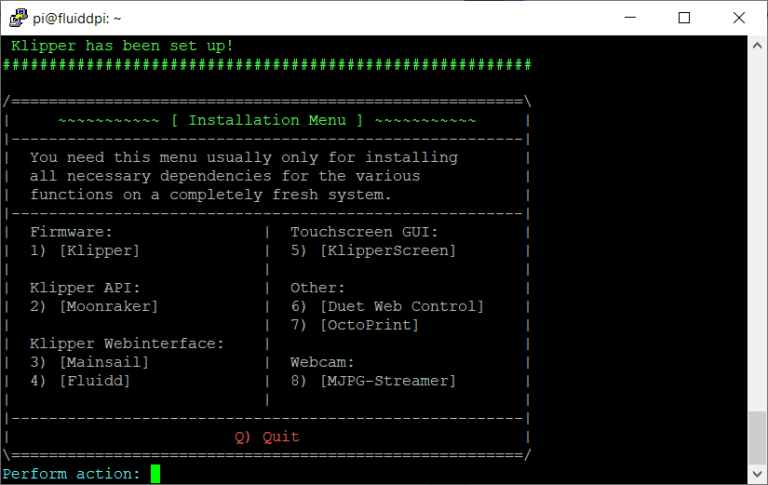 Main menu shows number of installed Klipper instances.