Porsche 944 hatch strut replacement
1. Purchase list
There are many manufactures of the struts such as Bilstein, Swag…
I am vary satisfied with FEBI BILSTEIN struts.
Please be advised that left and right side struts are different, there is a rotatable ending on the right side, so you can attach original defogger connector.
Specs: Lenght: 653 mm, force: 320N
Left side: FEBI BILSTEIN 4027816479147
Right side: FEBI BILSTEIN 4027816479154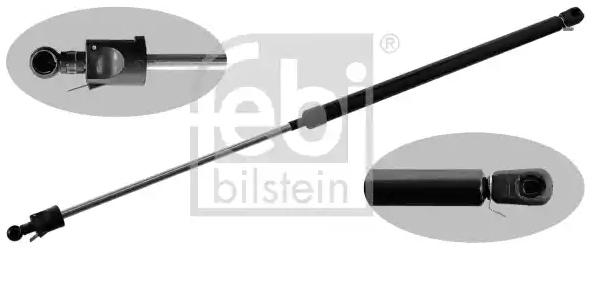 2. Installation
Disconnect the cable on the upper strut ending.
Disconnect the cable on the lower strut ending.
Use a flat screwdriver.
Push it under the sheet spring and pull it out as much as you can.
Grab the strut and pull it out from the joint.
Do the same with the lower ending and remove the old strut.
Use a break cleaner and remove all dirt from all strut joints.
Lube the joints with a grease/lube.
Take a new strut and simply put it on the joints and connect the defroster cable.
3. Rear window defogger test
Start the engine, turn on the rear window defogger.
Grab a multimeter, set it to 0-20V VDC and measure voltage between connectors on the glass.
If you are reading above 10V, it is working properly.